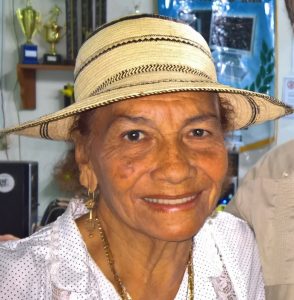 Profesora Flor has been a strong community leader in La Laguna all of her life, totally dedicated to the improvement and advancement of her village, where she grew up with her well-respected family.
She was a school teacher for many years, first in La Laguna and then moving to teach in other communities and in the University in Panama, receiving National awards of distinction for her teaching.
Flor was essential in the creation of the Computer Learning Center program, and has been involved in all of the Foundation's projects.  She is committed to the work of the Foundation because it is able to help her carry out her own vision of the advancement of La Laguna.  In 2016, Flor was named First Honorary Director of the Foundation, and remains its most important advisor.